Programs offered by the Incubator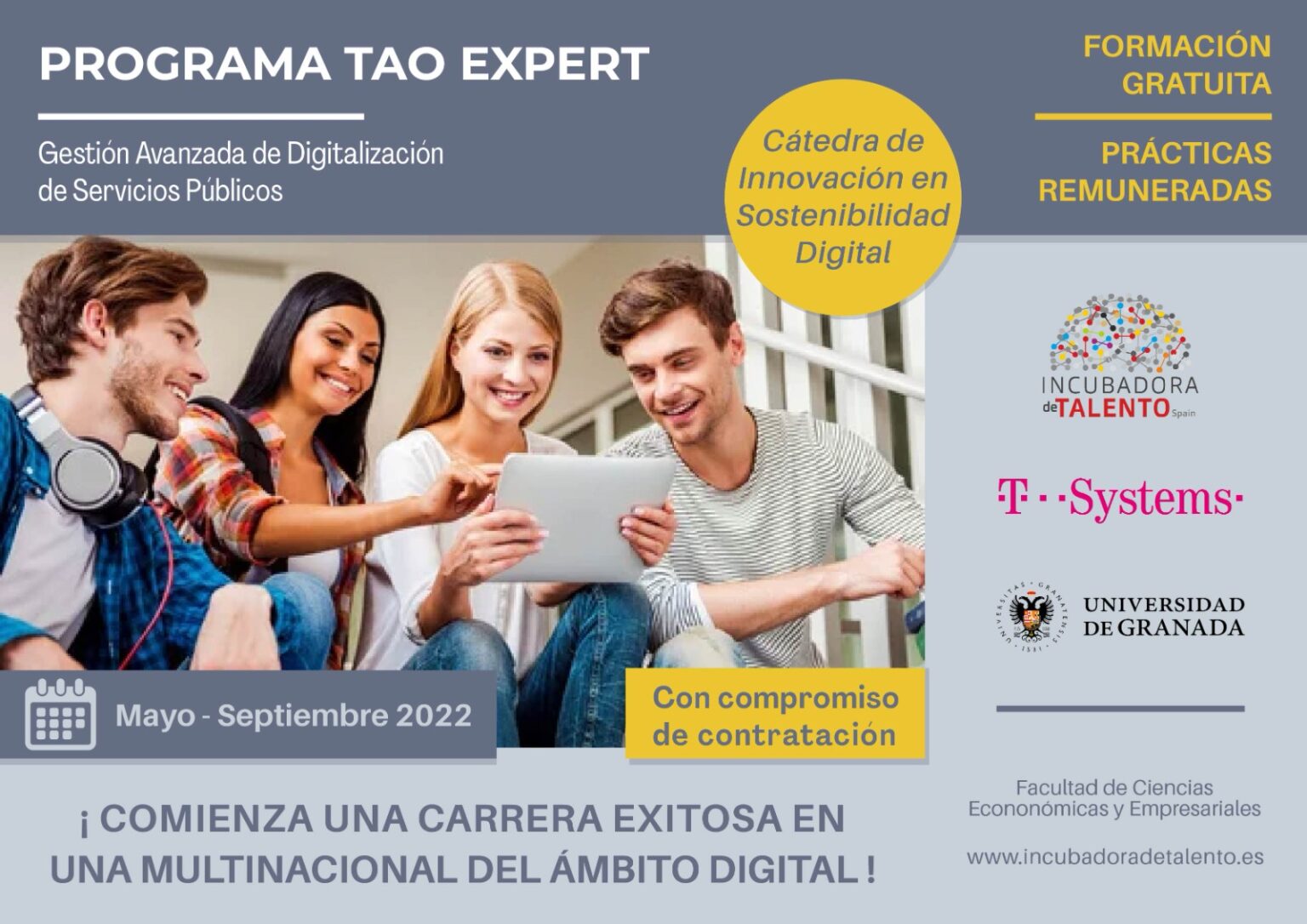 TAO Expert Program
The TAO Expert Program is a program aimed at offering advice, training and paid professional experience to students with an interest in tax management and public management, to help them start a successful career in a multinational company in the digital field. TAO Expert includes, in addition to 2 and a half months of intensive digital training, a 1 month paid internship at T-Systems, a leading multinational company in digital services based in Granada.
Female Talent Program 4.0
This is a training program offered by the Talent and Leadership Chair and aimed at women who are currently in their final year of a degree or postgraduate course at the University of Granada.
This program aims to offer guidance, training and professional experience to talented female students to help them start successful careers in digital companies.