Programs offered by the Incubator
II Edition Poli-lingua Program
Training program in personal and digital skills aimed at students of the University of Granada who have high language skills. The program offers training and professional experience to participants to help them launch a successful career in digital businesses. The initiative is aimed at brilliant students in their last year of undergraduate and postgraduate studies who have a high level of English, French, German, Dutch, Danish and Italian, and it is not necessary to have studies or experience related to the world of new communication technologies to participate. information or communication.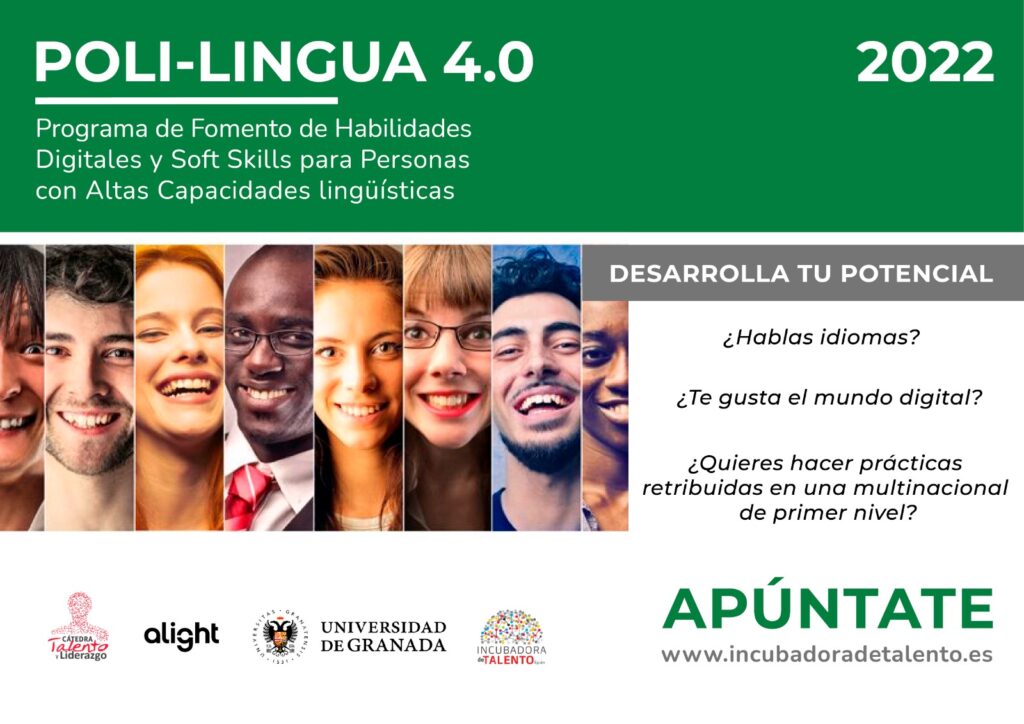 Google Cloud Digital Leader
The purpose of this program is that the person who completes the course can act as a professional with the ability to interpret the needs of the company and connect them with the possibilities of the digital cloud.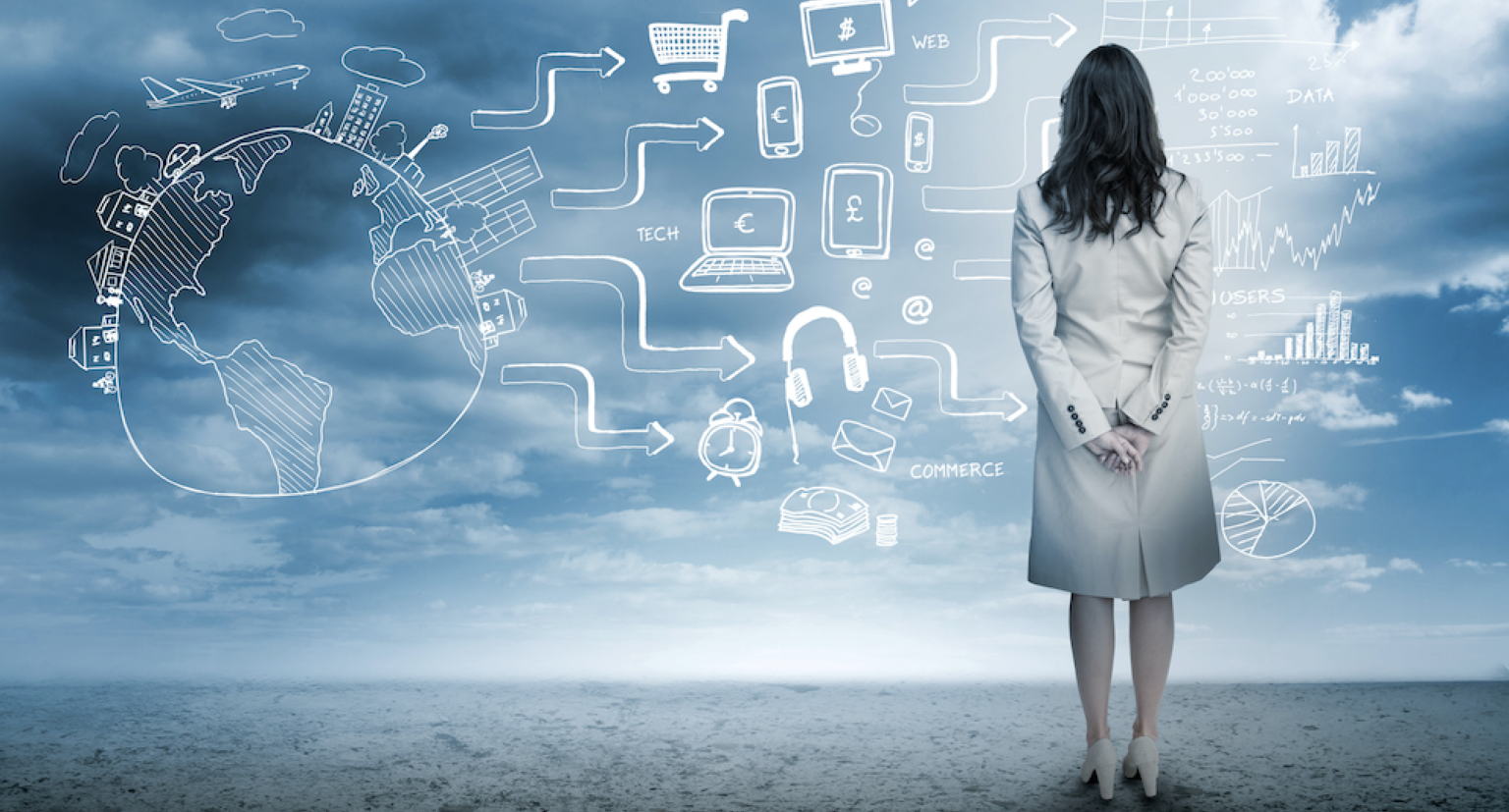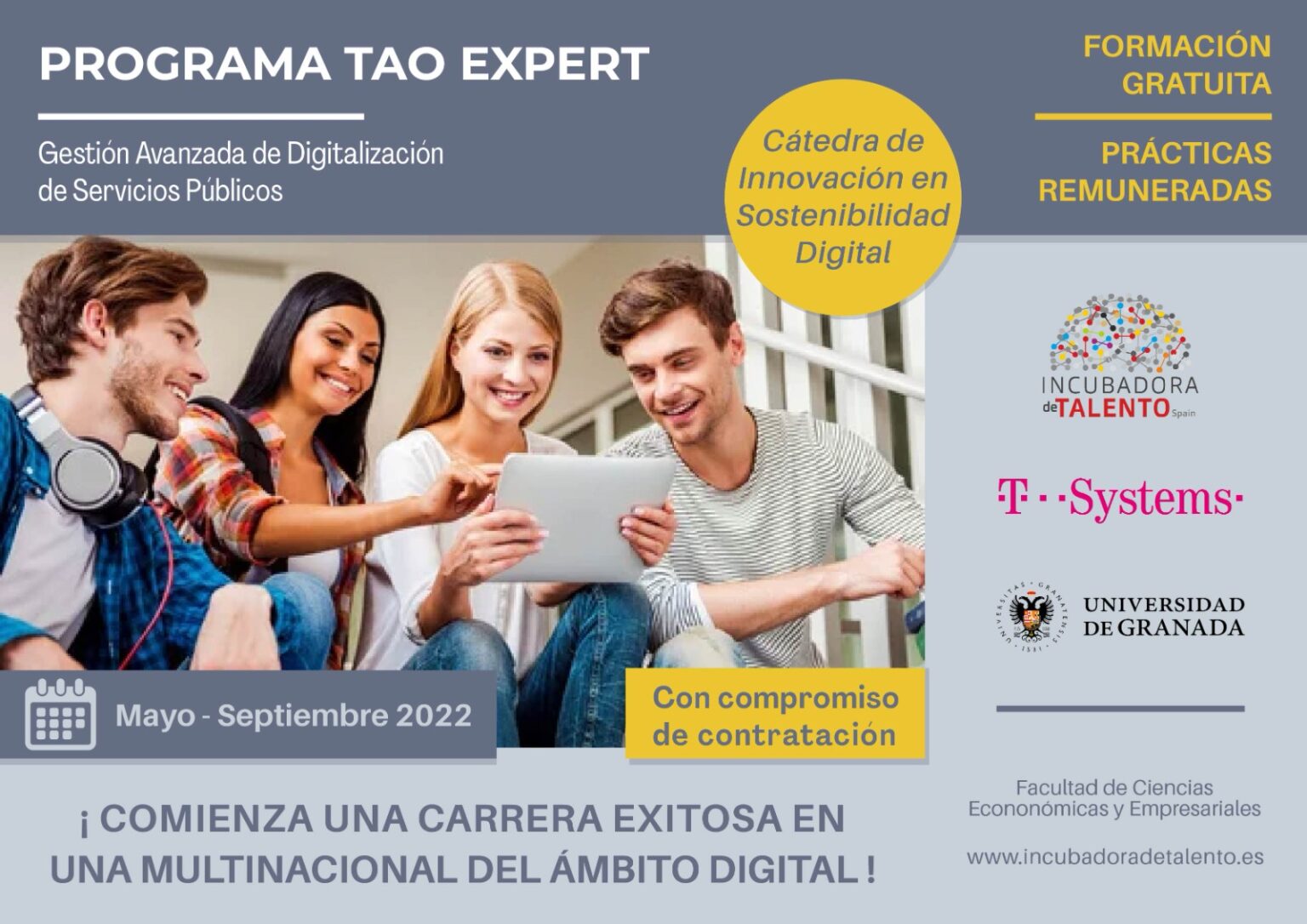 TAO Expert Program
The TAO Expert Program is a program aimed at offering advice, training and paid professional experience to students with an interest in tax management and public management, to help them start a successful career in a multinational company in the digital field. TAO Expert includes, in addition to 2 and a half months of intensive digital training, a 1 month paid internship at T-Systems, a leading multinational company in digital services based in Granada.
Female Talent Program 4.0
This is a training program offered by the Talent and Leadership Chair and aimed at women who are currently in their final year of a degree or postgraduate course at the University of Granada.
This program aims to offer guidance, training and professional experience to talented female students to help them start successful careers in digital companies.