A firm commitment to talent
Alight is proud to sponsor this Chair of Talent within the framework of the collaboration it has maintained for several years with the University of Granada. With this innovative initiative, Alight is firmly committed to the integral development of high potential students who participate in its programs, convinced that one of the responsibilities of companies is to collaborate with the economic and social development of the territories where they operate.
Alight, through this Leadership Chair, builds a bridge between the vast talent existing at the University of Granada through its most advanced students and the best professionals of our organization in order to lead work teams that serve as a springboard for the professional ambitions of these students.
At the forefront of innovative business solutions

Alight Solutions is the leading multinational company in business solutions for the management and administration of human capital in the cloud, operating with the firm conviction that the success of a company begins with its team. Thanks to the use of artificial intelligence and data analysis, Alight Solutions optimizes business processes (BPaaS) through its portfolio of products aimed at employees and companies. Alight strengthens the economics and work experience of employees by enabling global companies to achieve a high-performance culture.
The organization currently employs more than 15,000 people serving more than 30 million employees and their families around the world. Its business portfolio encompasses more than 4,300 client companies of all sizes, including more than 70% of the Fortune 100.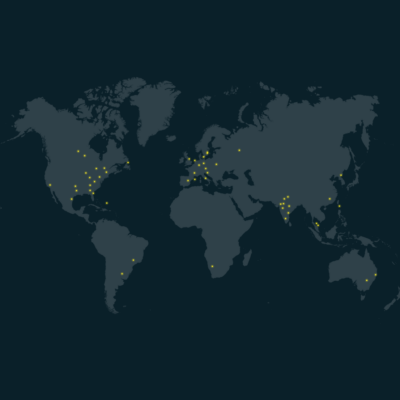 Alight currently operates in 100 countries, across 5 continents and in 25 languages.
Alight Solutions' business strategy is to operate on a global scale by offering fully locally tailored services, mastering the resources, legislation and requirements of each region where it interacts. This makes the company a truly effective international HR partner. Alight prioritizes that its clients and employees are served by people who live and work in the same region, who are therefore fully aware of the local needs and legal requirements applicable in each area of operation.