Lola Vidal, co-director of the Talent Incubator, offered a seminar on Leadership at Alight for employees and managers interested in strengthening this ability.
Is a leader born or made? An innate or developed competence? This was the starting point of the workshop and the question with which the meeting ended. A seminar aimed at debating and reflecting on self-knowledge, the power of our identity beliefs, their origin, the ability to change them and the cause of our results.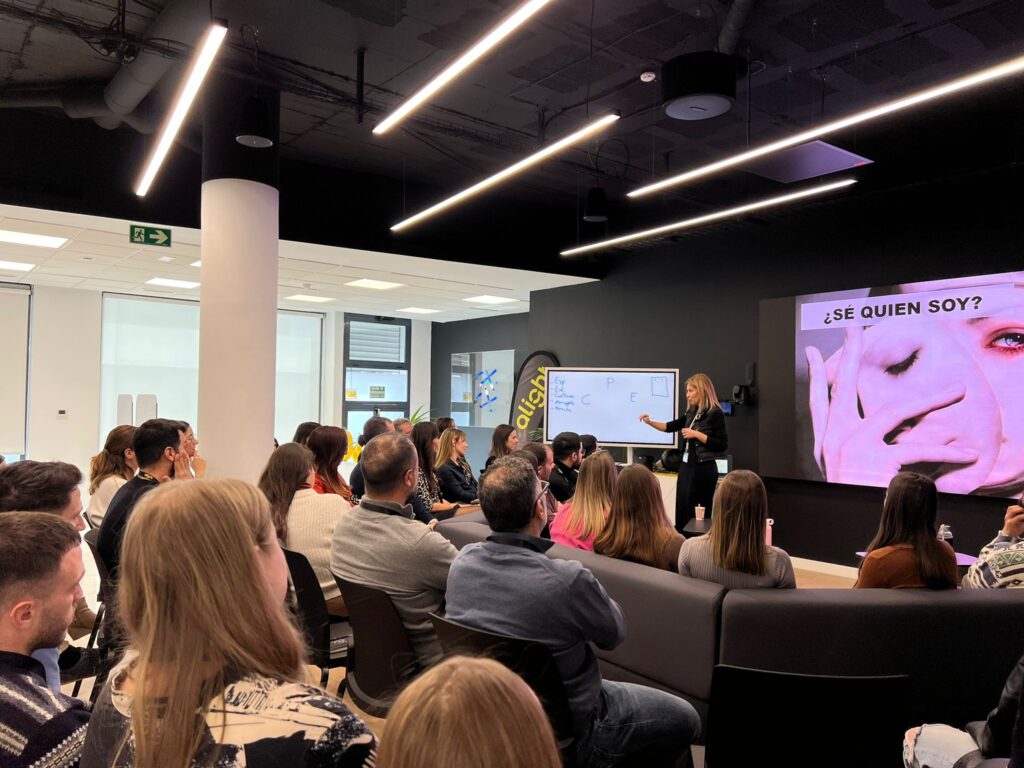 60 participants attended this event, which lasted more than two hours at the company's headquarters in Granada and which generated a high level of interest and a second part of this training action that will take place on the 9th of March.
Alight is promoting this type of seminars aimed at developing and promoting positive and quality leadership based on values that allow the organisation to improve its competitive capacity with internal leaders who are examples, models of action, of a culture of collaboration that is developed through their own behaviour.