The new edition of the Poli-lingua Programme to promote Linguistic Talent in our University has started.
The Programme was inaugurated on Friday 13 January in the Salón de Grados of the Faculty of Philosophy and Arts with the presence of Simon Suárez Cuadros, Vice-Dean of International Relations of the Faculty, Heidi Bassa, Senior Operations Manager Nordics of Alight Solutions and Lola Vidal, Co-Director of the Talent Incubator.
After the inauguration, the first workshop of the Personal Development Programme took place under the title "Wake up: it's your attitude that counts". With this workshop, the 12 participants of the programme begin to work on personal development and leadership, creating an opportunity for learning, growth and self-improvement through self-knowledge. The aim of this activity is to offer useful tools to the participants to enhance their capabilities and develop their potential, acquiring and developing their own leadership model that allows them to make conscious decisions, to know their strengths and what they want to achieve in their professional careers and in their personal lives.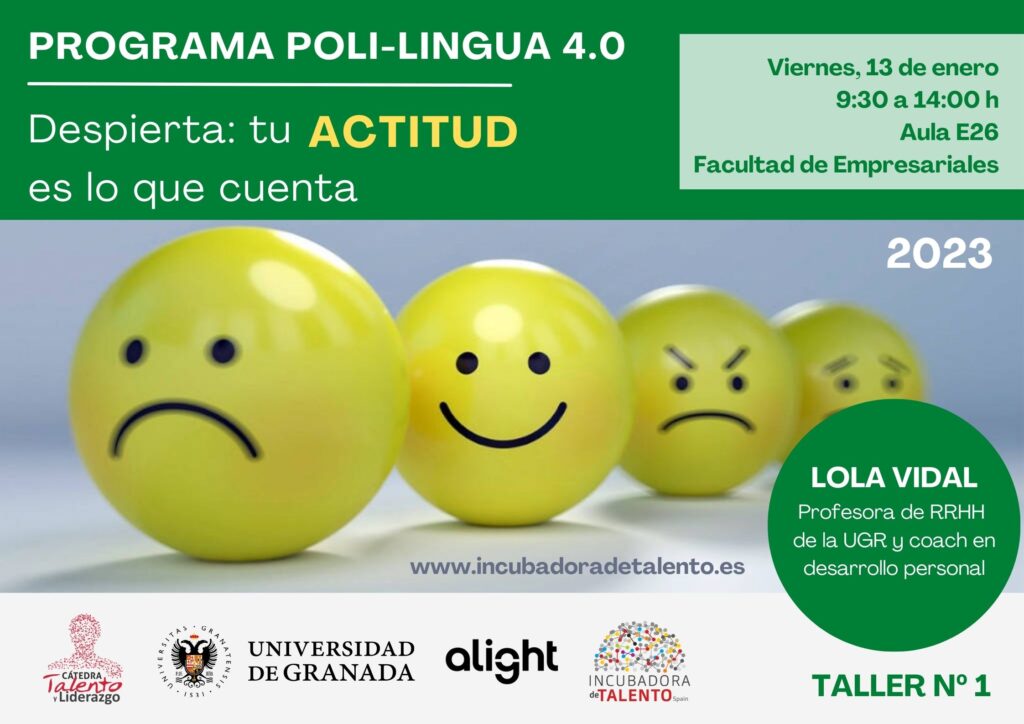 The workshop is part of the activities that the Talent Incubator develops through the sponsorship of the company Alight Solutions to support young university students with high potential.